It might seem strange to list knitwear on Etsy in August but given how cold it is already getting in the north east of England, it could be a wise move indeed! Besides, it's still winter in the southern hemisphere.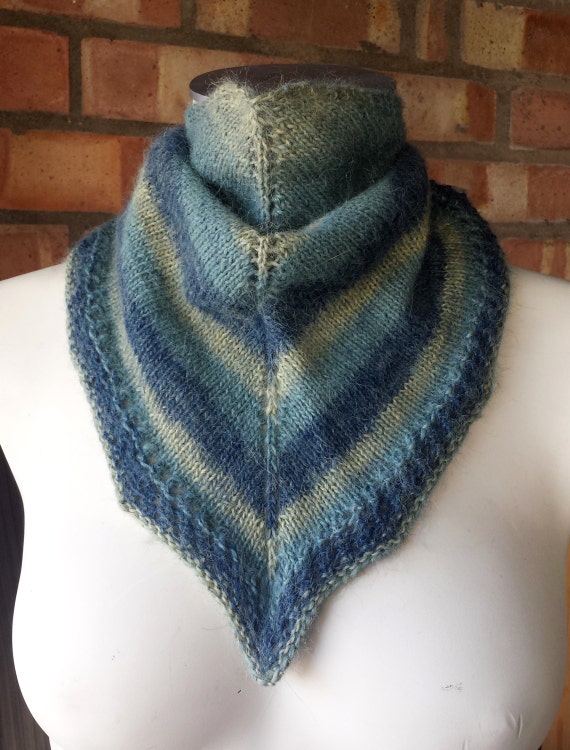 First up is this soft kerchief, knitted in Mirasol Paqu Pura 100% alpaca yarn. It features a wonderful self-stripe between varying shades of green.
You can simply tuck the ends under, or tie them behind your neck for more security. It fits beautifully underneath coats without the same bulk as a scarf.
The kerchief is approximately 32.5″/84cm wide, and 15″/38cm from the top edge to the tip of the central point. As it is 100% alpaca yarn, is suitable for hand washing only.
I've priced this kerchief at £14.99.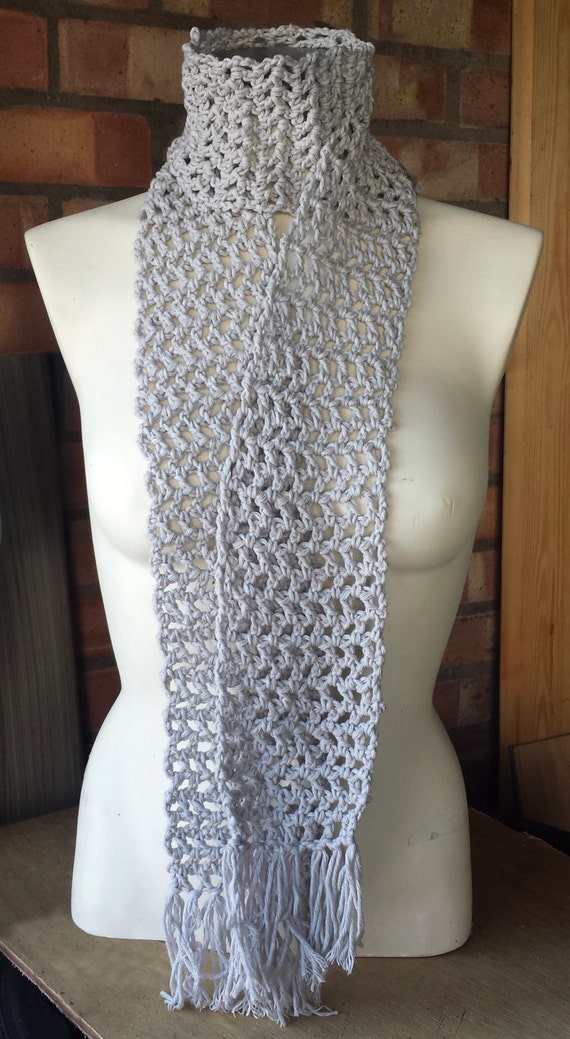 If you still want to cling onto summer but you need something for those chilly mornings, then try this cotton mesh crochet scarf.
It is handmade using Sirdar Cotton Rich Aran, in a soft and flattering grey. The yarn is 60% cotton and 40% acrylic so it is strong and durable. Cotton also makes this a good choice if you have allergies to wool, and it doesn't 'shed' in the same way that wool-based yarns might.
It is approximately 160cm/63″ long excluding the fringe, and 176cm/70″ long including the fringe. You can wear it wrapped around the neck, or tied like a necktie. You could also use it as a headwrap on sunny days as the mesh allows for a good degree of stretch.
The scarf is suitable for a 40°C machine wash.
It is priced at £9.99.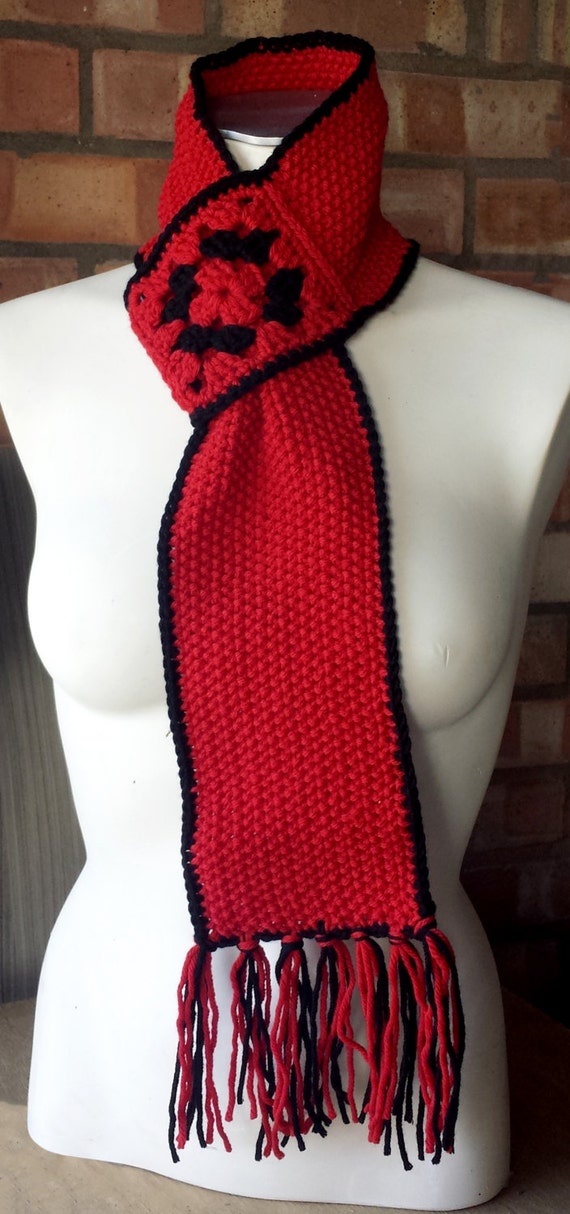 When the nights draw in you just want something warm and cosy around your neck – although it's so frustrating when scarves work themselves loose! Eliminate this with my new keyhole scarf.
The keyhole is formed of a pair of crochet granny squares, and the long body of the scarf is knitted in moss stitch, with a crochet black border, and fringe trim.
The red yarn is Rowan Pure Wool Aran, while the black yarn is Debbie Bliss Cashmerino Aran.
The scarf is approximately 83cm/32.5″ long excluding the fringe, and 95cm/37″ long including the fringe.
I've priced this scarf at £12.99.
You can click the links to see the full listings, or leave me your comments below – what do you think? Could you see yourself wearing any of them?
As ever, if you want to discuss commissioning me to make something, just drop me an email to icy.sedgwick [at] gmail.com.