The internet is already awash with April Fool's jokes, but this particular post is most definitely not a prank. As we're slowly creeping into spring in the northern hemisphere, I'm having a 15% off sale across the affordable knits section of my Etsy shop. By affordable, I mean the yarns used are acrylic premium blends, rather than pure merino or silk, so I can keep the prices down and pass on those savings to you.
I've got seven items on offer, including two matching sets, so take a look and see if anything takes your fancy! The discount is already built into the price so there's no need to mess about with coupon codes. I've even added two new items this morning!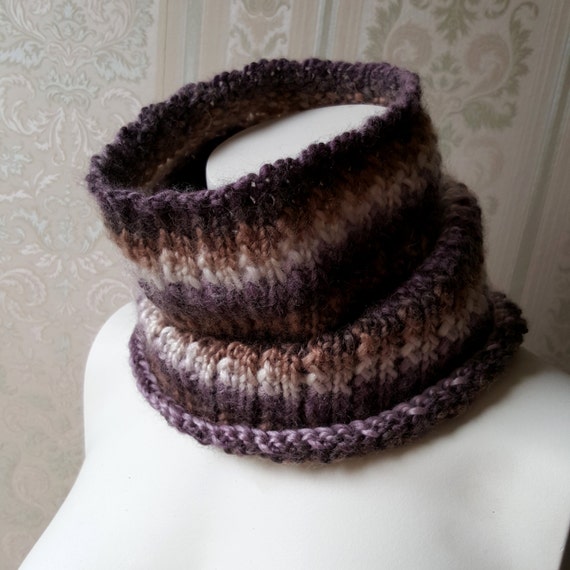 First off is this gorgeous self-striping neckwarmer, knitted using King Cole Riot Chunky.
This yarn is 30% wool and 70% premium acrylic. It's very warm!
The neckwarmer is a simple pull on style, and it's stretchy enough to give the fit you want without being too loose.
You can wear it as stretched up as you like, or bunch it up with strategic folds.
Just click the photo if you like it!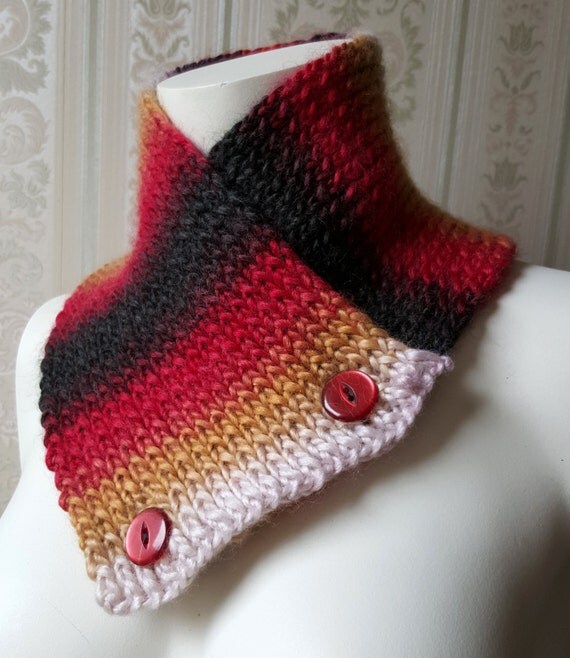 Next up is this self-striping neckwarmer, also knitted using King Cole Riot Chunky.
This one differs in that I used a different type of rib, and you just wrap it around your neck and button to fasten! It's simple, it keeps your neck warm, and it avoids the bulk of a scarf.
This shade is called Firefly and I love the gradient shift of colours between white, yellow, red and black.
Again, just click the photo if you like it!
I also have hats available in the section.
The sale is only on until April 4th so if you see anything you like, be sure to grab it while it's got 15% off!